What is 360 Degree Feedback?
Empowering People Development through actionable multi-source feedback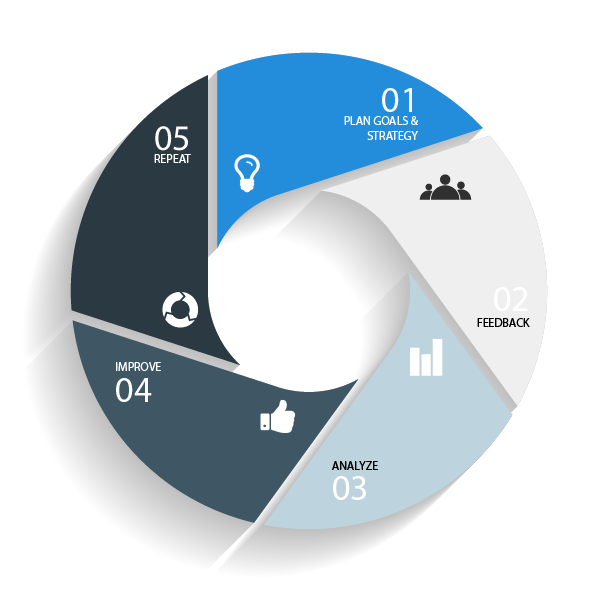 Empower people growth through 360-degree feedback surveys
360 degree feedback is an employee feedback review process which evaluates the strengths and challenge areas as perceived from people the employee closely works with.  The evaluation allows for an inclusive and anonymous process that is generally considered to be more reflective and perhaps accurate than a traditional manager/employee review. 
Additionally, this process usually includes a self-evaluation component based on the same set of questions posed by the feedback group. The employee then receives a gap analysis report with ideally a follow-up action plan to help maintain development momentum from the feedback results.
The 360-degree feedback reports provide benchmarks for individual improvements and the means to track company goals. The success of a 360 degree feedback deployment is generally determined by the proper implementation and follow-up strategy. 
Multisource feedback
Multi-rater appraisal
Multi-source assessment
360 degree review
Full circle appraisal
Comprehensive review
360-degree feedback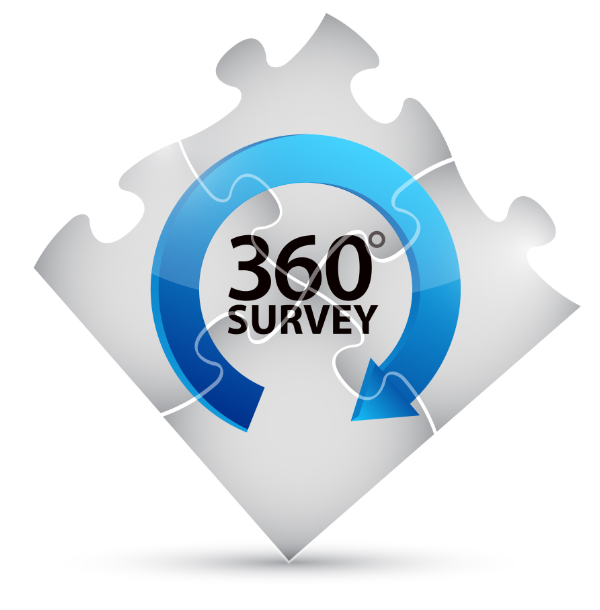 Who conducts the feedback?
A 360 degree feedback survey is conducted by those respondents who usually interact with the employee. This can include managers, peers, direct reports or even customers. Respondents are given a link to fill out the survey online. The subject (person being evaluated) is also given a link for a self-evaluation based on the same questions.  With a greater pool of stakeholders, results are generally perceived to be more balanced. 
How does a 360 self-evaluation work?
The employee is asked to review him or herself on the same 360 degree feedback questions other stakeholders will evaluate. The self-evaluation helps to identify perception and potential skill gaps.  A self-evaluation is also an important base line for learning and development as having one self-reflect increases the potential to empower oneself.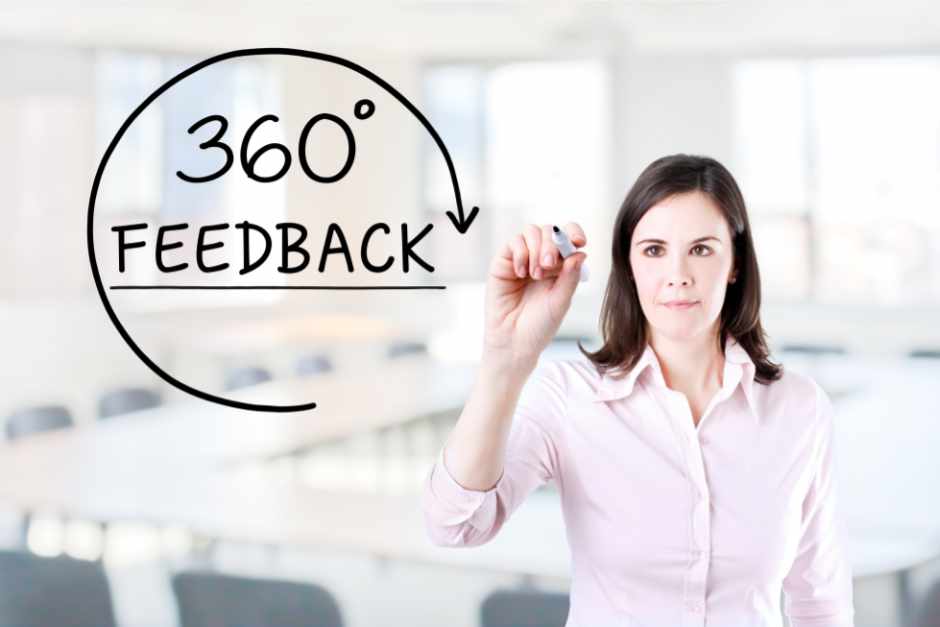 What type of questions does a 360 degree feedback survey measure?
Listening
Teamwork
Leadership
Planning
Attentiveness
Positivity
Work Ethic
Many more…
Reasons for using 360 degree feedback?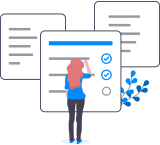 Drives stronger communication
Motivation for continuous improvement
Draws attention to hidden strengths or areas of development
Communicates a consistent company goal
Reduces training and development costs (higher rention)
Offers quantifiable metrics on performance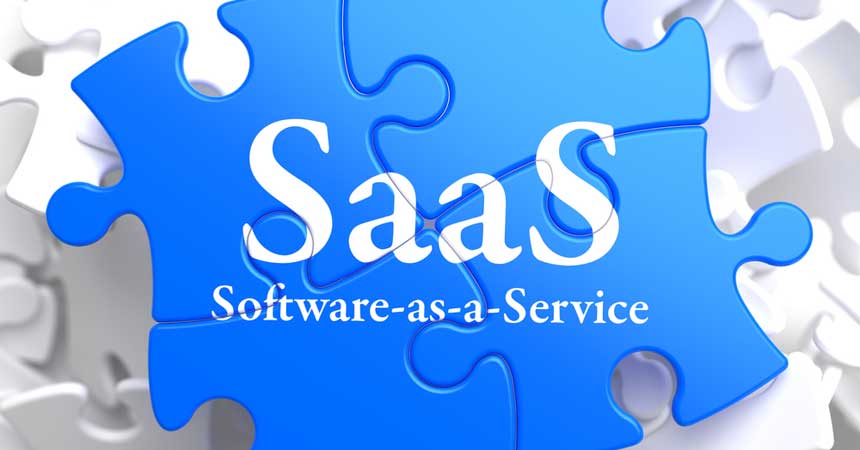 Why outsource a 360 feedback survey?
Feedback in the cloud offers real-time data and analytics so that quantifiable results are always just a click away. This keeps the process paperless to ensure full anonymity, and therefore, more accurate feedback. In the cloud, 360 degree feedback is scalable, easy to set up and transfer data, and able to deploy anywhere around the world. Additionally, this feedback software updates automatically, leaving more time to evaluate data and drive improvement.
What do the results of a 360 degree feedback survey look like?
Generally the person being reviewed will receive a report either via their manager, HR department. Often, 360-degree feedback reports are also made available via personal account download or via a 3rd party HR consultant. The reports are often delivered in a PDF report format. The 360 degree feedback report consists of charts and graphs to depict the data peers have provided compared to the individual's self-evaluation.
Learn more about 360 degree feedback?
Vision Metrics is a fully customizable platform ideal for easy set-up and deployment of 360 degree feedback surveys online in a secured cloud environment. Lear more or try us today.