360 degree feedback features customers love
Easy set-up and deploy 360 degree feedback
Say goodbye to the intricacies of understanding and setting up your talent performance review process. Our platform streamlines it all for you. We offer intuitive guides that facilitate the launch of 360-degree feedback surveys, making it a seamless, straightforward process. These comprehensive step-by-step instructions assist you throughout the entire setup, ensuring a smooth and efficient experience.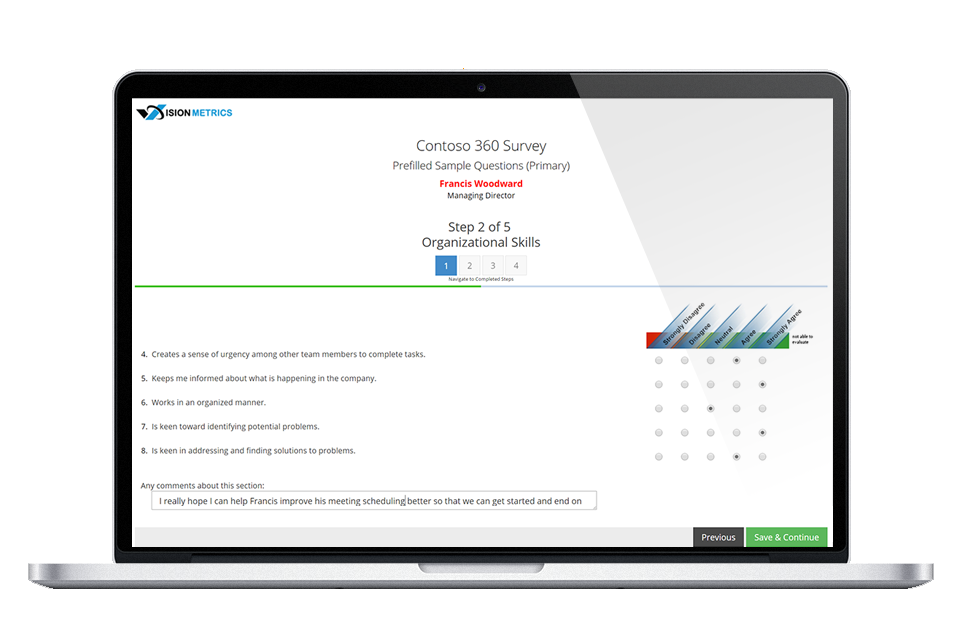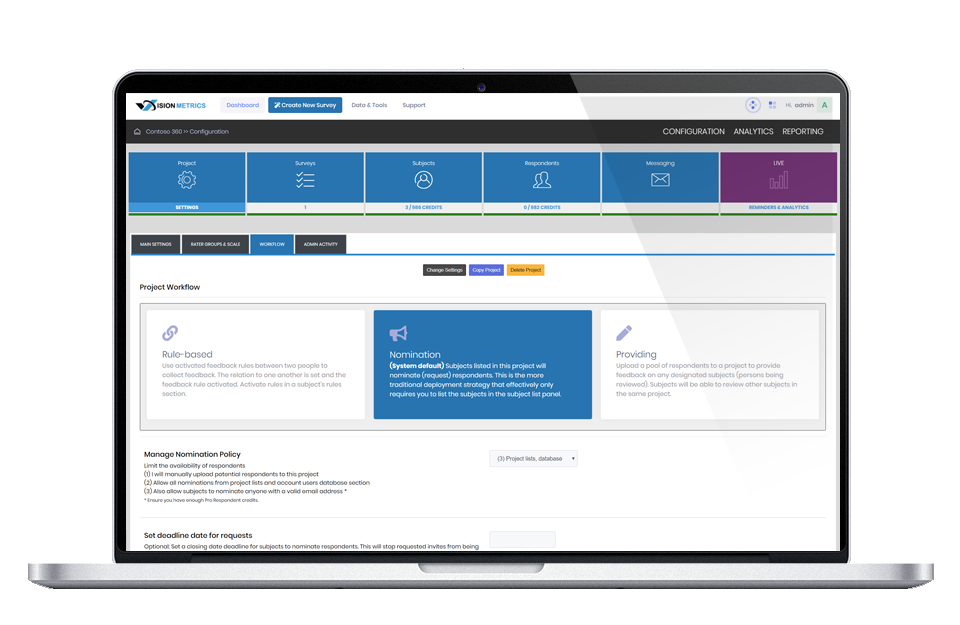 Flexible feedback workflows
Experience how our platform's customizable options can transform your 360-degree feedback surveys. You have the control to tailor every aspect, from the survey design to the final reports, to meet your unique needs. Our platform simplifies your tasks as an HR professional or team lead, increasing your efficiency. Discover a user-friendly solution that adapts to your needs.
Boost the comprehensibility of your responses by leveraging not just numerical data but also compelling graphics to communicate effectively and gain deeper insights. 
Our platform transcends simple data representation and incorporates engaging visuals to foster a better understanding. Use intuitive charts, graphs, and visual aids to present information in a manner that's easier to digest and resonates more strongly. Discover a new dimension of clarity and insight by harnessing the potential of visual communication.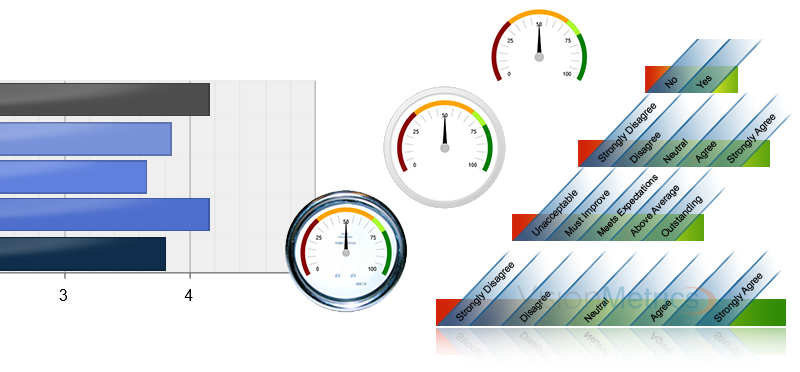 Create reports easily with our platform that auto-generates them in each respondent's preferred language. HR admins can enable multiple languages, catering to global organizations. Our platform ensures reports are accessible and meaningful for employees worldwide, fostering clear communication across languages. Experience the convenience of our flexible platform that meets your organization's diverse language needs. Please reach out for information on available languages.
Automate email reminders and monitor progress
Manage your survey process with our automated response reminder schedules. With a simple and intuitive setup, you can establish a reminder schedule that will automatically prompt individuals who haven't completed their assigned surveys. You can also customize the frequency of these reminders to suit your specific needs. 
Additionally, our platform offers you the flexibility to send manual reminders at your convenience with just a single click, giving you greater control. Facilitate the process of encouraging survey completion and guarantee maximum participation with our intuitive reminder features.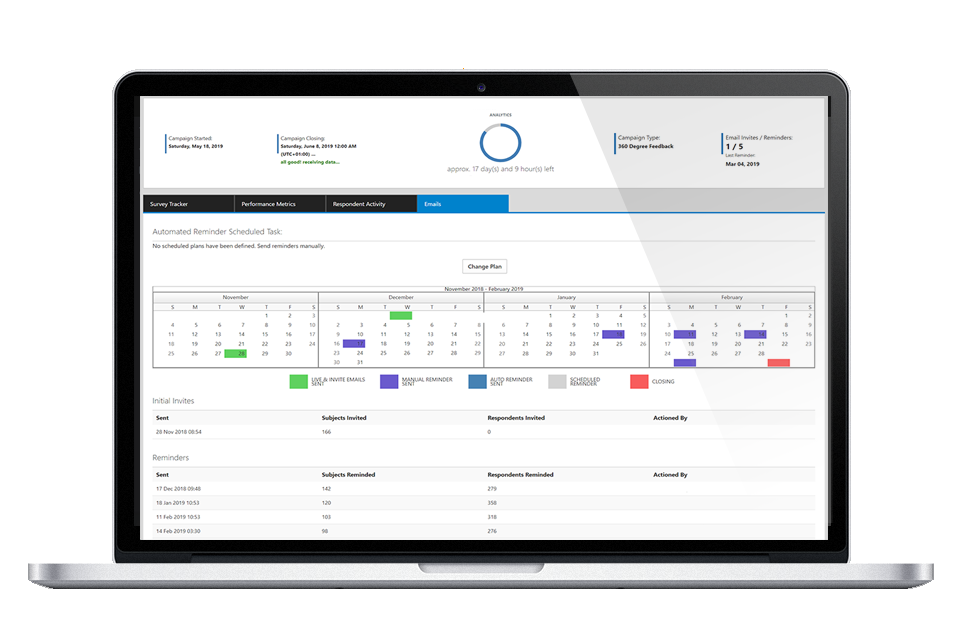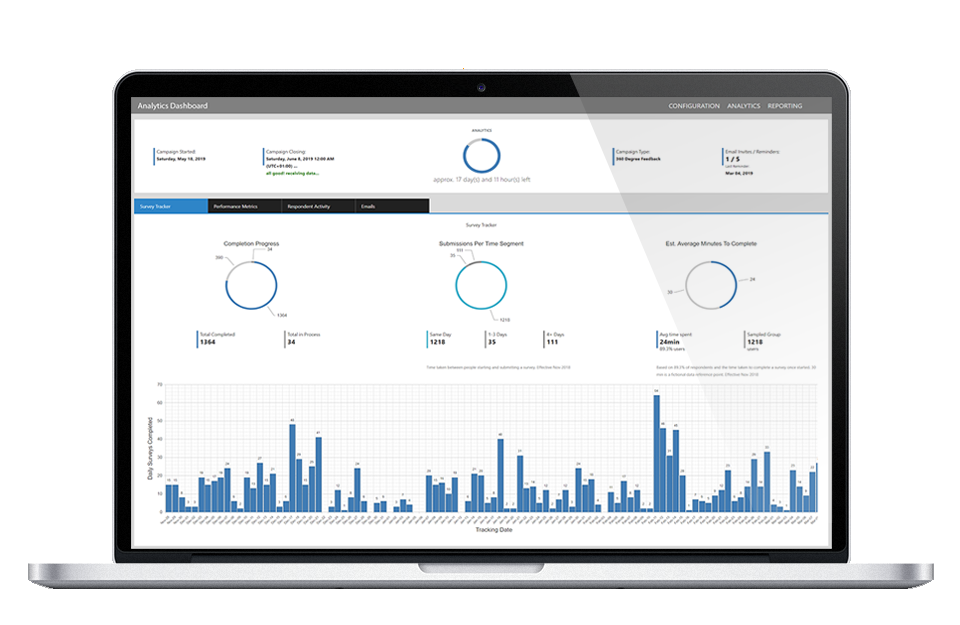 Real-time project analytics
Take control of your feedback processes with our analytics module. It gives you real-time insights into participation rates, survey progress, and reminders. Easily track daily completed appraisals, visualize your progress, and identify action points. Our module helps you make informed decisions for positive outcomes by providing a complete view of your feedback process.
Tap into real-time scoring data via live 360-degree feedback surveys. Quickly pinpoint areas of concern and potential issues through color-coded flags that highlight those zones requiring immediate attention. This specific feature is exclusive to our 360-degree feedback product. 
Keep abreast of feedback trends and address key issues promptly. Enhance your feedback process with actionable insights for meaningful improvements at all levels.
*This feature is applicable only to our 360-degree feedback product.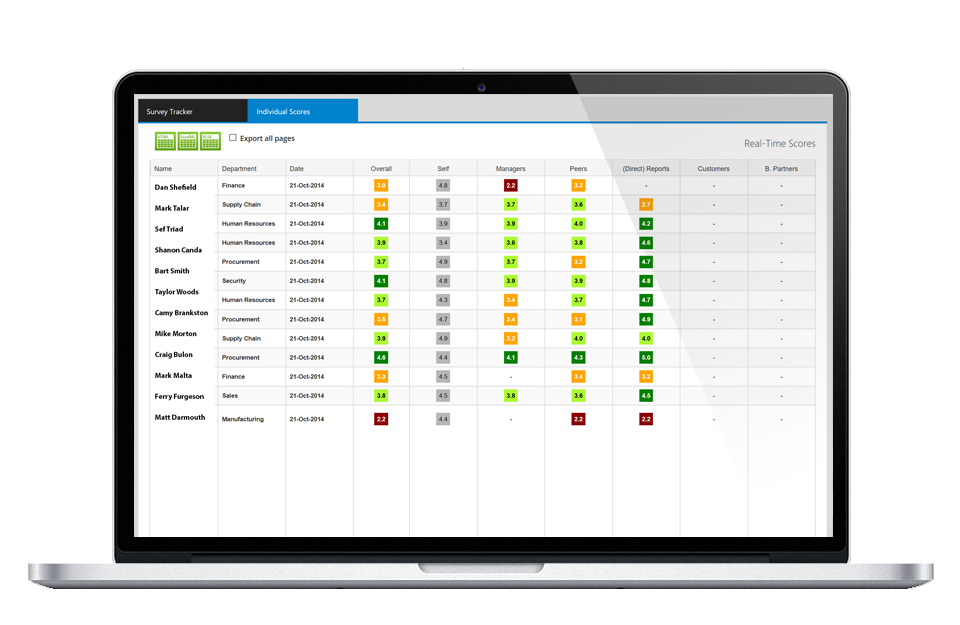 Generate stunning reports everyone understands
Unlock elegant insights presented in downloadable PDF reports. Download a sample today and see the impact for yourself.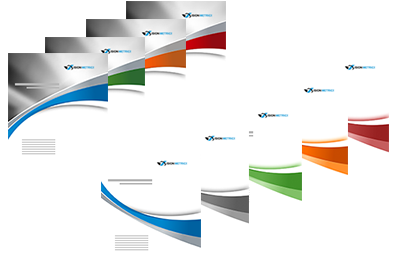 360 feedback reports that enhance the employee experience.