360 Degree Feedback Reviews
Performance starts with feedback and a data driven survey platform that truly inspires the development of your people. 
Trusted by companies and organizations of all sizes
"This has been a great experience. Thanks"
"I loved how user friendly this product is!"
"…have bragged about your abilities and company…"
Key 360 feedback survey features
Manage & deploy 360 surveys from browser

Powerful appraisal reporting

Flexible workflows

Automate emails & reminders

Secure

Use library questions or your own

Personal support

Awesome charts
What is 360 degree feedback?
A 360 Degree feedback review process is a data driven way for employees and managers to get valued insight on performance strengths and areas of development from multiple sources including peers, direct reports, managers or even customers.  
With Vision Metrics, deploying employee feedback surveys and generating meaningful reports becomes really useful .  Using a 360 degree feedback process solidifies a learning development process and at the same time increases retention.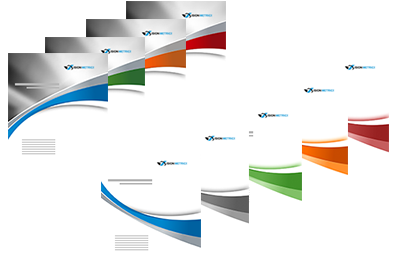 User-friendly online employee survey interface
Visual colored rating scales and progress counters make the employee experience a zero learning curve experience. 

Collect feedback from multiple sources i.e. peers, managers, direct reports or even customers.

Need inspiration? Make use of a database of more than 1000 competencies and categories to choose from. 
With Vision Metrics 360 you will boost retention and overall business impact.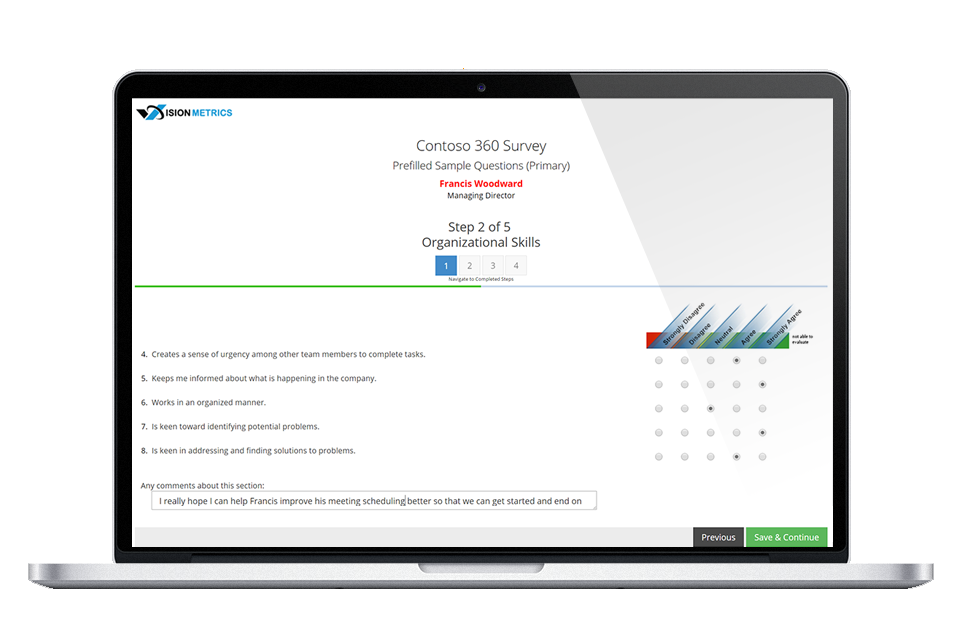 Enterprise grade 360 degree feedback solution for any company size
 Get results with confidence by using enterprise grade security including encryption SSL and more. 
 Make use of our scalable cloud solution to benefit from the latest technologies.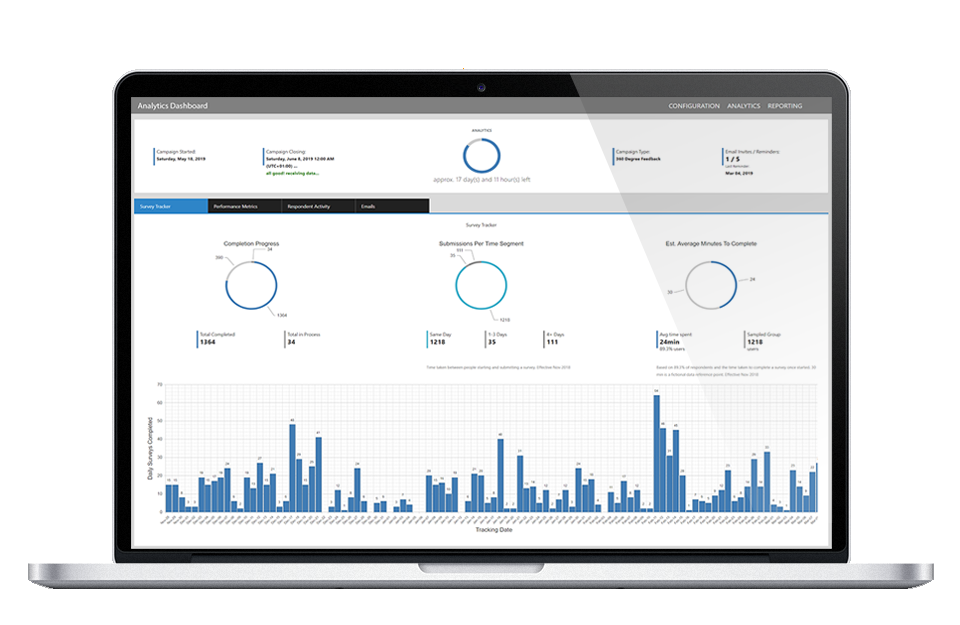 360 Degree Feedback Survey Software
With Vision Metrics online software you can help develop your talent base by filling the skills gap with employee 360 feedback surveys right in your browser. Boosting business impact starts with addressing individual challenges and having the tools with the right follow-up actions.